Red Iridescent Pearl in 25 gram bag. Treats 1 gallon of Sprayable Base Clear.
These pigments work with any base clear, blender or binder for a fantastic paint job!
This 25 gram bag of Red Iridescent Pearl powder is a great special effects pigment for adding to clear in custom paint or powder-coating applications. These look great over multiple different colors. Mixes into any clear base, blender or binder.
It is guaranteed to mix well with any clear paints or tinted candy paints, and has a temperature threshold of about 1600 degrees fahrenheit. This is a very fine powder and will spray well through airbrushes, powder guns, and HVLP paint guns. Pearls are very light, so it stays well mixed in paint without settling too fast in your gun, and can make great tinted clears for light to heavy effects (it's your choice). One 25 gram bag treats from 2 to 4 quarts of clear.
Our ghost pearls are what custom painters use to create those beautiful pearlescent effects that people see on many custom paint and even factory paint jobs. Newer cars and motorcycles can be seen with ghost pearl effects done in the factory, such as the Lamborghini orange paint with the beautiful gold pearl that we see at the auto shows, or simpler pearlescent white paints that we see on new Cadillacs or Infiniti cars, which can be achieved with a simple silver ghost pearl or gold ghost pearl applied over a white base coat. Turning a two-stage paint job into a three-stage paint job is the basic step in creating a quality Red iridescent pearl paint.
Base colors
Super cool on white, orange, red, green, and many other colors!  Red iridescent Pearl Works in Paint, Powder Coating, vehicle dip, Concrete Sealer, Leather Paint and Polish, Furniture Oils, Faux Finish Glaze, Pottery Glaze, Fibreglass Gelcoat, plastics manufacturing, and much much more. Commonly used in hundreds of industries to create brilliant iridescent effects to many different types of coatings.
This Red ghost pearl paint pigment can be used in a variety of clears, so they are not limited to custom auto paint. These can be mixed into screen printing ink, nail polish, leather and vinyl finishes, concrete sealer, gel coat, or faux finish to create metallic custom effects almost anywhere you choose.
Uses
We have seen our Ghost pearl pigment used in many industries, including powder coating, plastic manufacturing, custom airbrush art, and gel coating. They work just as well for beginners as they do for professionals. One common mistake that beginners make is that they buy our candy pearls when they want to create a paint that changes in the sun, or as we call it, a "ghost" pearl paint job. Candies will change the overall color of your project, Phantom Pearls will add color reflection in the sun without a solid color being achieved so please keep that in mind! Remember to visit our tips pages for other useful information. 
Compatibility
All of our products work with car paint and are key to a great custom paint job.  Our full line can be used as epoxy pigment on tables and in resin applications. Pearl paint pigments and Candy Paint pigments are very versatile and easy to use in any clear paint application.  Give them a try!
Try this in epoxy resin, polishes, sealers or other coatings for a great custom effect!
Not only are all of our additives completely compatible with vehicle wrap, we were the first to supply the coatings companies with pigments.  If you have any reservations about whether our products work in vehicle coatings, you should know that we were the pioneers who introduced Pearls to the world.
Pearls and Pigment
We at Pearls and Pigment appreciate all of our customers who take the time to send us pictures and feedback on all of our products. Our Candy Color Pearls, Metallic Paint Flake, True Chameleon pigments, Thermochromics, Glow In The Darks and all other paint pigments are truly custom paints and can be used in almost any application. There are so many options with our products! Photos, Videos and testimonials are a great way to show off the capabilities of our additives. If you find the opportunity, send us some great pics and a small testimonial about what you did with our products and we will send you a gift card for the website. We love to show off the work that our wonderful customers are doing. Contact us and send us your work!
For years we have been selling metallic paint pigments, pearl pigment, candy paint, and Temperature Changing Paint for your custom paint jobs.
Shop with us…the leader in Pearl Paint and Pearl Pigments Since 2005
Use our Phantom Pearls over Thermochromic Paints for more color and protection
$

32.00 –

$

240.00
25 Gram Bag of Thermochromic Pigment. Changes from Black to colorless instantly at 86 Degrees F.
Select options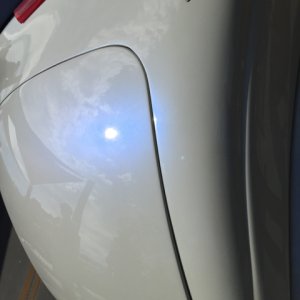 Blue Phantom Pearls 1600ºF temp threshold, good for paint, powder coat, pottery glaze, shoe polish, and any clear medium.
Select options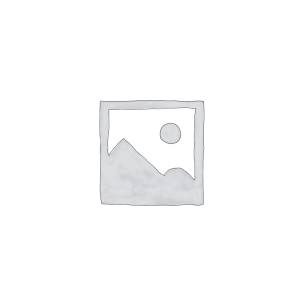 $

9.00 –

$

60.00
Gold Phantom Pearl - 1600 Degree Temperature Threshold, Protects Base colors while adding incredible effect. Works in all clear coatings. 1 Bag Treats a gallon of ready to spray paint.
Select options
Click below to buy Red Iridescent Pearl also know as Phantom Pearls.
$9.00 – $60.00 Select options