Buy Pearl Pigment Powder Securely
U.S. Orders Over $65.00 Ship Free, and Now Pay With Your Amazon Account.
$

32.00 –

$

240.00
25 Gram Bag of Thermochromic Pigment. Changes from Black to colorless instantly at 86 Degrees F.
Select options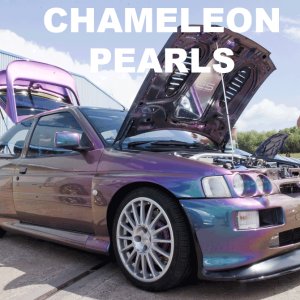 Get 8 of our True Colorshift Pearls, 1 Chameleon Flake, and 1 Chameleon Flip Pearl, all of YOUR CHOICE. 
Select options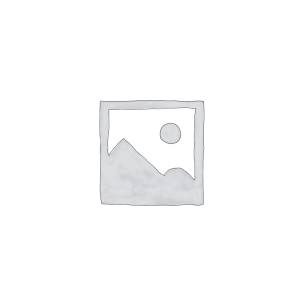 $

9.00 –

$

60.00
Gold Phantom Pearl - 1600 Degree Temperature Threshold, Protects Base colors while adding incredible effect. Works in all clear coatings. 1 Bag Treats a gallon of ready to spray paint.
Select options
Check out our line of pearl pigment powder. Add these pigments to any clear medium. These pearlescent pigments can be used in auto paint, epoxy, powdercoat, silicone, polyurethane, glues, water based clear coats, lacquer paints and nail polish, and even concrete sealer.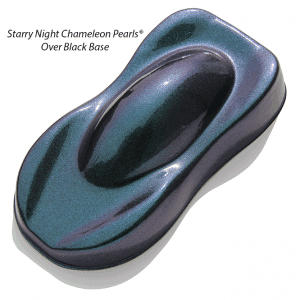 $

25.00 –

$

200.00
25 Gram Bag(s) of the True Chameleon 4739TBP. Heat tolerance of 400ºF. Results vary in matte or gloss finishes.
Select options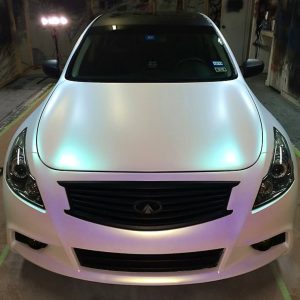 $

27.00 –

$

240.00
25 Gram Bag(s) of the True Chameleon Blue to Green Superflash 4779BG. Heat tolerance of 400ºF.
Select options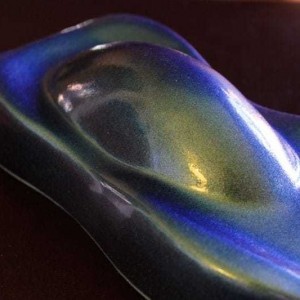 $

27.00 –

$

240.00
25 Gram Bag(s) of the "Ghost" Chameleon Blue Green 4759BG. Heat tolerance of 400ºF.
Select options
Pearlsandpigment.com has been providing pearl paint, candy paint colors, metal flake and chameleon paints to our users for the last 13 years.   Our business started on Ebay in 2005 and we started by selling paint additives for pearlescent paint effects, discount chameleon paints,  candy paint colors and metal flakes in mostly automotive applications.  We have learned a great deal since then, and in 2008 started selling pigments for all kinds of jobs including car paint,  epoxy pigments, nail polish, fiberglassing, and concrete contracting, and have consistently upheld a great reputation in the coatings and car paint world.
Our pigments are sold all over the world, and to some of the largest companies in the world.  We have done business with some of the most popular companies internationally,  and have consistently strived to make paint pigments and custom paint affordable for the average consumer.  People do not want to pay a lot of money for coatings and we have made it easy for the "average joe" to create a spectacular custom paint job using our pearl paint, chameleon paints and candy paint colors.
For years we have been selling metallic paint pigments, pearl paint, chameleon paints, candy paint colors, and Thermochromic Pigment for your epoxy pigment projects and custom paint jobs.
Use In Any Clears
All of our products work with car paint and are key to a great custom paint job.  Our full line can be used as epoxy pigment on tables and in resin applications. Pearl paint pigments and Candy Paint colors are very versatile and easy to use in any clear paint application.  Give them a try!
We at Pearlsandpigment.com appreciate all of our customers who take the time to send us pictures and feedback on all of our products. Our Candy Paint colors, Metal Flakes,  Chameleon paints, Thermochromic pigment, Glow In The Darks and all other paint pigments are truly custom paint and are used in almost any application. There are so many options with our products! Photos, Videos and testimonials are a great way to show off the capabilities of our additives. If you find the opportunity, send us some great pics and a small testimonial about what you did with our products and we will send you a gift for the website. We love to show off the work that our wonderful customers are doing. Contact us and send us your work!
Shop with us…the leader in paint and Pearl Pigments Since 2005
Be sure to check out our products on Amazon Prime!