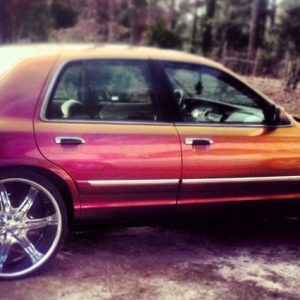 $

27.00 –

$

240.00
4759OR 25 Gram Bag of our White Ghost Colorshift Pearls. Can be used in powder coating, paint, and most other coatings.  Try over different color base coats, to create special effects, (like over red, to create "Ironman" effect).
Select options
Colorshift Pearls
Our Colorshift Pearls and Flip Pearls have been around for quite a long time. We keep getting new colors in though, so the effects you are going to see in this store are pretty awesome. Also, some of our Colorshift Pearls are transparent, but look white in the bag, letting the base color shine through. Some competitors describe them as "Alien". Even white is a good base color for these "Ghost Chameleons". Look for them by checking that the part number ends with a 59 or a 79. Pearls and Pigment has been selling these Colorshift Pearls Pearl Pigments since 2008, and they are quite impressive.  These Chameleon paint pearls offer up to 6 color shifts, depending on the pearl pigments that you choose for your custom paint.  It is very important to remember that our Chameleons are virtually identical to all the other brands of "Colorshift" pigments out there, but at a much better price.  We literally use the same manufacturers as the larger companies, but have sacrificed our own profits to provide a better price to the consumer.
Pearls and Pigment is the original seller of pearl pigments on the Internet. We have been around since 2005, and have upheld an amazing reputation as far as customer satisfaction is concerned. You can always count on speedy shipping, great customer service, and when you call us, you will always talk to an owner of the company. Never any need to ask for a manager. We have been around for 10 years and are on our second web site. Check out our old site if you like.  Don't forget to check out our Youtube Channel.  As usual, thank you for shopping with us!